Legal © Maurice Claypole 2012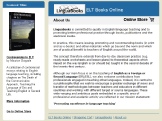 Linguabooks
Publishing venture
- rapidly expanding.
See separate page.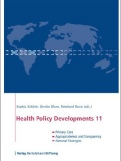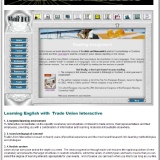 Health Policy Developments
Book translation
TU Interactive
Specialised language course software for trade unions.
Kombi Campus
Sound files and language teaching content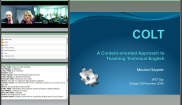 COLT - Content-Oriented Language Teaching
Ongoing project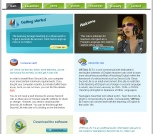 Virtual Worlds and ELT
Ongoing project
International conferences
Talks and keynote speeches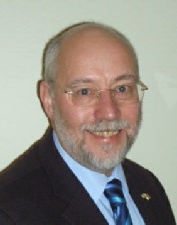 LinguaBooks Academic Publishing
Translation of pharmaceutical, dental, technical, logistics and other documentation
Search engine evaluation for Leapforce
Online lessons and sound files for German Federal Language Institute
Virtual language school in Second Life
LinguaServe WorkSpace online platform
Edutainment:
The Life and times (and songs) of Ewan MacColl

From Music Hall to Variety'

Shakespeare 400
A selection of recent projects

This list is not complete and in no particular order but is intended to serve as an overview of some of my recent projects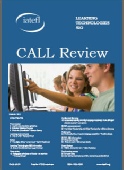 CALL Review
Learning technologies journal - editor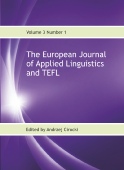 European Journal of Applied Linguistics and TEFL
- publisher

Translation in ELT
Various papers and publications. Book in progress.